IMPORTANT : Before proceeding, please be away this process involves direct database manipulation and should only be undertaken if you have a good understanding of Joomla and the functions of a database. Joomla Host can provide you with a Joomla password reset service if needed, simply contact our support team.
1. Log into your cPanel account. If you are a Joomlahost.com.au client, this can be done by visiting the Client Area. If you are not hosted with Joomla Host, please contact your support team for information on how to access your cPanel.
2. Once in cPanel, locate the Database Category, then click on the MYPHPADMIN icon.



3. A window will pop up, showing you the phpMyAdmin screen. On the left hand side, locate the database your Joomla install uses. Click the little plus next to the Database to expand it.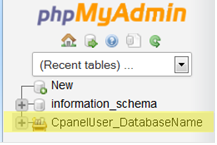 4. You will be shown a long list of table entries, each one prefixed with a random string of letters, for example "atfgw_TABLE". Locate the entry that ends with "_users", eg aftgw_users click this link.
5. You will be presented with a list of the users, locate the Joomla admin user you wish to reset. If you are unsure, you can look for a 1 listed in the "user_group_id" column, which will indicate a Super User account. Once you have found the user, click the small edit option on the left hand side. Take note of the USERNAME shown here, as this will be what you login to Joomla with. TIP - its a good idea to change this from "admin" which is the default and very easy for hackers to guess. You can change this in step 6 below.

6. Locate the password field, and in the text box, shown in green below, enter your new password. Note this down somewhere safe. Then click on the Function drop down, indicated by the red arrow below and choose MD5. Then click the GO button at the bottom right hand corner. You may also want to change the username here, as mentioned in step 5.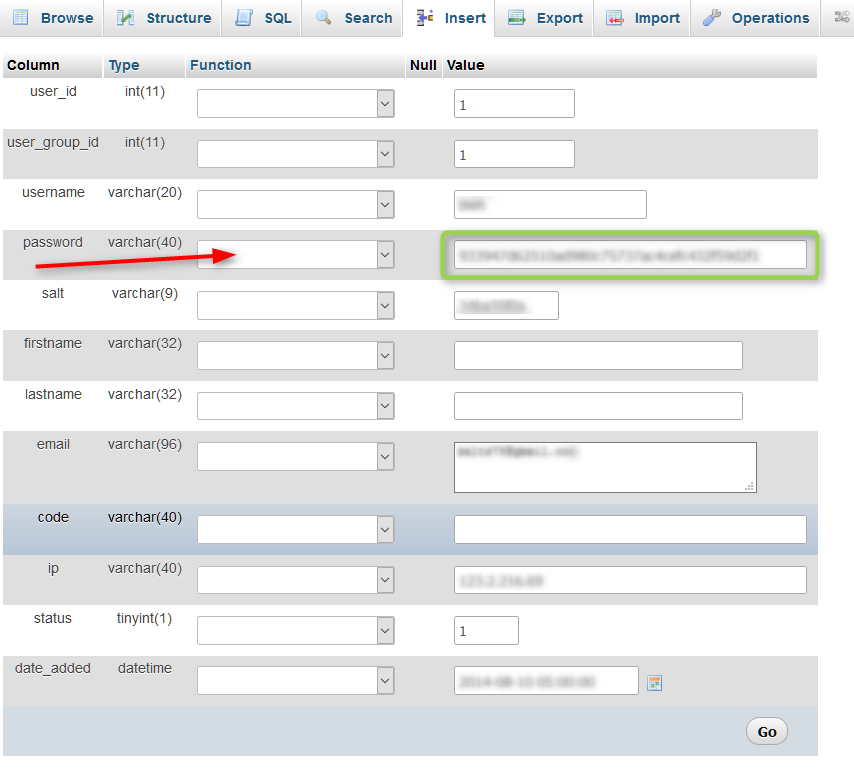 7. You should now be able to visit your Joomla administrator page and login with the userrname from step 5 above and the new password set in step 6. You administrator URL is usually your domain name followed by /administrator.

Please contact JoomlaHost.com.au if you need any further assistance or hosting needs.