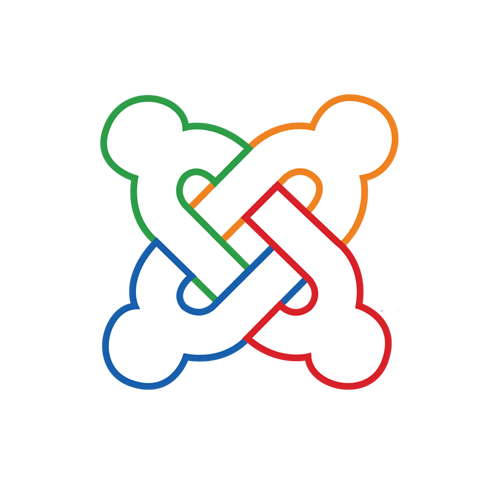 Australian Joomla Hosting Packages
Are you looking for a quality host for your Joomla Website? A host that can back you with knowledgeable, expert Joomla support? Then you have come to the right place. JoomlaHost.com.au are the Joomla Web Hosting and Support Experts. Quality, Joomla optimised hosting servers backed by a team of Joomla experts.
If its just hosting of your site and valuable emails...or a fully fledged design and support solution, JoomlaHost.com.au can help!
Check out our range of packages below...
Web Hosting Packages from JoomlaHost.com.au
You will find JoomlaHost.com.au's web hosting packages listed below. To get started, simply match a web hosting packages to your requirements and click the Order Now button. Need help to decide on a package? Just call one of our sales team on 1300 761 930.
Standard Joomla Web Hosting Plans
Below is a listing of JoomlaHost.com.au's Joomla Web Hosting Plans. These are ideal for most Joomla Hosting needs. Need something larger, check out our Business Joomla Web Hosting Plans below.
TIP- Mouse over the details column in the table below to discover more information about each item.
| | Level 1 | Level 2 |
| --- | --- | --- |
| | | |
| HDD SpaceHDD Space - This is how much room you will need to store the various aspects of your website, from Emails you receive to images and data stored on your website. | 7,000 MB | 15,000 MB |
| Monthly BandwidthMonthly Bandwidth: This is a measure of how much traffic your site will receive. Keep in mind, this includes sending and receiving of emails, as well as people viewing your website. | 15,000 MB | Unlimited |
| Email AddressesEmail Addresses: How many physical email accounts you will need. This does not include email forwarders or auto responders, which are unlimited. | Unlimited | Unlimited |
| Uptime GuaranteeUptime Guarantee: A measure of how reliable the hosting server is. With out this, there is no measure of how stable your host server actually is. Hosting-Australia.com offers a 99.9% Uptime Guarantee. | | |
| 100% Australian Support100% Australian Support: All our support teams are based in Australia, and we do not out source to overseas call centers. | | |
| Australian ServersAustralian Servers: Hosting-Australia.com operates all hosting servers from right here in Australia, right where most of your site visitors come from! | | |
| cPanelcPanel: Manage all aspects of your webhosting via the powerful cPanel interface, including email setup & passwords, file management, site statistics, mail forwarders, quick installers and loads mores. | | |
| SQL DatabasesSQL Databases: A database is needed on most CMS websites, such as WordPress or Joomla. If you are only operating emails or a very simple splash page...you wont need any SQL Databases. | 1 | 5 |
| Multiple SitesMultiple Sites: This allows you to link more than 1 domain name to your hosting package. The limits are a combined total of either and Addon Domain or an Alias Domain, depending on your requirements. (Generally an alias domain is all that is needed). | 2 | 10 |
| Daily BackupsDaily Backups: Hosting-Australia.com offer secure, reliable and off server backups to keep your website and emails safely stored. These are ran nightly and kept according to a 30 day Archive Schedule. | | |
| | Order Now | Order Now |
Business Joomla Web Hosting Plans
Below are our business grade Joomla Web Hosting Packages. If you require a smaller package, check out our Standard Joomla Hosting plans above.
Tip - Mouse over the details column in the table below for more information about each item.
| | Level 3 | Level 4 |
| --- | --- | --- |
| | | |
| HDD SpaceHDD Space - This is how much room you will need to store the various aspects of your website, from Emails you receive to images and data stored on your website. | 25,000 MB | 40,000 MB |
| Monthly BandwidthMonthly Bandwidth: This is a measure of how much traffic your site will receive. Keep in mind, this includes sending and receiving of emails, as well as people viewing your website. | Unlimited | Unlimited |
| Email AddressesEmail Addresses: How many physical email accounts you will need. This does not include email forwarders or auto responders, which are unlimited. | Unlimited | Unlimited |
| Uptime GuaranteeUptime Guarantee: A measure of how reliable the hosting server is. With out this, there is no measure of how stable your host server actually is. Hosting-Australia.com offers a 99.9% Uptime Guarantee. | | |
| 100% Australian Support100% Australian Support: All our support teams are based in Australia, and we do not out source to overseas call centers. | | |
| Australian ServersAustralian Servers: Hosting-Australia.com operates all hosting servers from right here in Australia, right where most of your site visitors come from! | | |
| cPanelcPanel: Manage all aspects of your webhosting via the powerful cPanel interface, including email setup & passwords, file management, site statistics, mail forwarders, quick installers and loads mores. | | |
| SQL DatabasesSQL Databases: A database is needed on most CMS websites, such as WordPress or Joomla. If you are only operating emails or a very simple splash page...you wont need any SQL Databases. | 10 | 20 |
| Multiple SitesMultiple Sites: This allows you to link more than 1 domain name to your hosting package. The limits are a combined total of either and Addon Domain or an Alias Domain, depending on your requirements. (Generally an alias domain is all that is needed). | 20 | 40 |
| Daily BackupsDaily Backups: Hosting-Australia.com offer secure, reliable and off server backups to keep your website and emails safely stored. These are ran nightly and kept according to a 30 day Archive Schedule. | | |
| | Order Now | Order Now |
*Fair Use Policy applies, see here for info. Multiple sites are combined Aliased & Addon Domains